June Charity Eclectic Final Results
Please see below for the Final Results from the June Eclectic thank you all for entering there are some extremely good scores
Upcoming Qualifying Competitions
Qualifying Rounds are re-commencing at Donnington Grove.

We are running a 'roll-up' stableford Competitions.
Book a tee time as normal on BRS and on the day let the Pro Shop know you wish to take part in the competition.
Payment for the comp must be by contactless payment.
The Pro Shop may run a 2'S Comp.

Scorecards for the competition should be completed by your playing partner. You should not touch your own card. Only the marker's signature is required.
It is still your responsibility to ensure the scores for each hole are correct before your marker hands in the card. (You should also ensure your marker does in fact hand in your card).
A box will be provided for score cards, which will be left for a few days before being collected and the scores entered and results published.

Following on from this Sunday, we are re-commencing the club monthly competitions. For the time being these will be Stableford off the Yellow / Red tees rather than a medal strokeplay off the Whites. These are also being run in the 'roll-up' format i.e. no advance booking to the comp - just book a tee time and take part on the day.

Introducing the DG Competition weekend
(one comp for Saturday & one for Sunday)
Stableford off the Yellow / Red tees

4th July roll up stableford competition
5th July roll up stableford competitions.
9th July Seniors Charity Bowl Book on ClubV1 this is a drawn pairs senior comp men over 55 & ladies over 50

25th July Shotoku cup Pairs comp entry via Club V1
26th July Sunday Roll-up Stableford
Normal current rules will apply:
Do Not remove flags
No Rakes in Bunkers (drop within 6" see below)
Payment for the comp must be by contactless payment

Rules for Stableford competitions
See below rules for stableford competitions run at DG under Covid-19 restrictions. Link to CONGU website https://www.congu.co.uk/guidance-on-qualifying-scores-during-the-covid-19-restrictions/
Midsummer Madness results
The full results have been published now on Club V1 under competitions results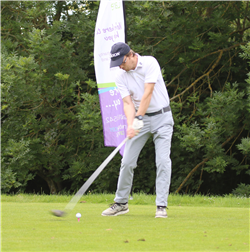 We would like to thank everyone for their support on the Midsummer madness Charity comp. We raised a total of just over £1200 for Newbury Cancer Care.
First prize is a lesson kindly donated by Dan Seymour and this will be going to David Williams, though not sure he needs it.
Prize winners are listed below, and they will all receive credit on their Pro-Shop account.

1st David Williams 45 Points Lesson with Dan Seymour
2nd Alex Ford 42 Points £40
3rd Kevin Beasley 40 Points £35
4th Ben Grindley 40 Points £30
5th Colin MacDougall 39 Points £20
6th Dan Houseman 39 Points £20
7th Robert Carvill 38 Points £15
8th Damian Carville 38 Points £10
9th Greg Humphreys 38 Points £10
10th Allan Furlong 38 Points £10

Thank you also goes to those that dressed for the occasion & these winners are:
Grant McNey for his very topical attire
Kim Richardson for scaring all the crows on the course
Craig Coleman for his golf attire of bright pink flamingos.
There will be a little something for you in the pro shop !!


2020 Singles Knockout
Draw for 2020 Singles has been made 1st round by 19th July Please use the club V1 App to update your match results as you play.
Thank you, ladies...
Here are two of our lady members just doing a spot of weeding mid-round. What a pair of superstars! Thank you, Katherine and Jan for your help!
Pictures from Saturdays Midsummer Madness !!
See all the tee shots from Saturday









Seniors Charity Bowl
The Seniors Charity Bowl is a pairs competition open to Senior Ladies (50+) and Gentlemen (55+).
It will be held on Thursday 9th July.
For more detail please click here.

Hole in one - 5th hole - Sunday 24th May
Some great news since the restart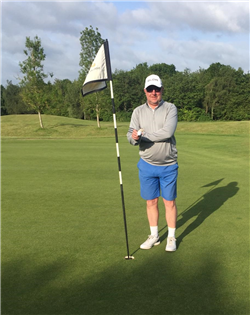 Hole in ONE on the 5th hole on the 24th May Well Done Dave

Our Guinness is on Ice !!!
From this weeks NWN 21st May 2020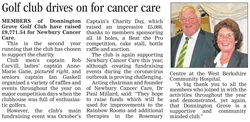 Well done to all the members for such great generosity and to Rob, Anne-Marie & Ian a great year
Champagne Roll up is coming on the 10th April
Currently Postponed new date TBA
Champagne Roll up is coming on the 10th April

Finally!!! The inaugural 'champagne roll up' for the 2020 season starts again on Friday 10th April. This is a nine hole roll up stableford competition. The course is booked from 4pm each Friday for those taking part.

Due to the success of previous year's the roll up will again alternate between the front and back nine. On the 10th April we will be using the front nine. The cost of entry is £3 and covers the cost of the champagne winning prizes. You also have the opportunity to purchase discounted meal after the golf at the very reasonably price of £7.

The presentation of prizes takes place around 8pm and each Friday we also run a members cash draw, to which the owners generously contribute £25 each week. This year the starting pot will be £25.00. If you are not in the bar at the time of the draw the money rolls over to the following week.

Tonight we will also be announcing the winner of the annual subscription fee draw for those paid in full by the 1st April and you could win
Join the DG Teams from the Club V1 App
Did you know you can join the various DG teams from the club V1 app available on your mobile phone both Android & Apple as well as the desk top version just search for Club V1 install the app and us your "How did I do" logins to connect with the DG database

From here you can select teams and join any team that suits you.
You can see all the fixtures and make yourself available for selection by the team managers.

For help to login in or any issues please see the DG pro shop staff.

You can see the full 2020 Diary here including golf & social events
TOGS 13th February 2020
It was a rather waterlogged course that greeted 14 stout-hearted souls who battled the 'Terrible Trio' TOGs pairs competition. Six holes greensomes, then six holes foursomes, finished off with six holes better ball.

The scoring was close but the winning pair with a creditable score of 33 points and winning a bottle of bubbly each were Brad Bolwell and Barry Whittaker (Barry, John R is looking after your prize). In second place were Hugh Powell and Andy Woodley, with Peter Robertson and our Seniors Captain Ian Gaskell in third place. The wooden spoon(actually two large bottles of Moretti lager) went to Steve Gridley and Colin Henley.
Next TOGS is on Thursday 26th March. Remember, it's open to all members so we hope to see you there

At Last on Thursday 23rd January – a TOGS takes place!
At the third time of asking the course conditions allowed an end of year and now New Year TOGS to take place. Given the last minute arrangements, an excellent turn out of 30 had a thoroughly enjoyable day on a mostly almost dry course.

The format was four person teams playing a better ball mix-up with each team member playing six holes with a different partner. The better ball score from each pair being totalled for each hole.

All scores returned were below handicap and the winners (Sue Foote, Nick Marshall, Geoff Hawkins and Dave Lawson) were 19 under par with a score of 91! Andy Skelly, Daniel Boyce, Mark Buckley and John Headland were not far behind with a score of 88.

Well done to all who took part.

__________________________________________________________________________________________________________________________


A Tough but Enjoyable Day
TOGS - Thursday 21st November

26 redoubtable Togsters faced up to a bit of a gluepot of a course to compete in a Lone Ranger with a Twist this Thursday.

Each member of a three ball team took turns to register a mandatory stableford score to be multiplied by the next best or least best score depending on the hole being played. Scoring was tough given the conditions and Craig Buchanan, Chris Tobin and John Headland were worthy winners posting an impressive 58 points.

Well done all who took part.

High Silver League Winners 2019
DG Ladies win the High Silver League checkout the ladies section for pics and information
Quiz Night - Thursday 28th of November
From 19:00
We are going to run another Quiz night at the club on Thursday 28th of November and we would love to see as many of you there as possible.

The last one we did was great fun and all had a good time.

There will be a couple of golf questions thrown in but it won't be all about golf so bring the family - the more the merrier.

Teams of 6 - £10 per person which includes food and prizes.

It will start at 19:00

Please call the Pro shop or pop in and let us know if you are bringing a team

Get those thinking caps on

TOGS latest challenge
TOGS Thursday 24th October
One lady and seventeen men ventured forth, despite dire predictions of rain. We played 4 clubs and a putter Greensome pairs. Conveniently the organiser had to go off first in a 2-ball so only got wet on the last 3 holes.

Scores varied from a Nil return to 37 points. The winners were Ian Flack and Alan Ravenhall, with John Headland and Joe Richardson second on 33 points and Andy Woodley and Peter Drummond third, all of whom received their customary bottles of wine.

Thank you once again to all those who braved the weather.

Hot golf on a hot day at TOGS
TOGS - Tuesday 27th August
The mercury rose to 28 degrees at DG today but some of the golf was even hotter!

24 turned out for a perennial favourite "Yellow Ball", although the actual yellow balls turned out to be a rather fetching Red as the Pro Shop were selling them off cheap. We soon discovered why - they're impossible to see against the lush green fairways at DG and even harder to spot in the clagging rough!

8 three-balls managed to return a total of three yellow balls - though one of the returns was from the wrong group !!

The "stinker" award went to Brad, Phil and Ian P who returned a creditable score of 49 despite losing their yellow ball with the very first shot of their round.

In third place on count-back were Pete S together with Sally and Mark O with 94 points
Second place was claimed by Graham A, Sue F and Chris T with 99 points
but the outright winners (and fastest round of the day to boot) were Andy M, Lydia R and Roger R with a magnificent 118 points.

Well played everyone. The next TOGS will be on Tuesday 24th September.
Green Keepers Revenge
Results from today's Green Keepers Revenge

A good fun days golf with a nice buffet afterwards thanks Simon.

1st Place (111 Points)
Dave Knight
Nick Bowley
Sam Harding
Pete Page

2nd Place (110 Points)
Aaron Henry
Lester Hunt
Steve Wade
Jason Axford

3rd Place (110 Points)
Andy Storer
Alison Lillywhite
Steve Lillywhite
Sean Sargeant

Well done the green keepers for setting an interesting course up !!


Mid-Week Club Championship Results
We saw a full field of golfers take part in our annual Mid-week Club Championship.
The course was in fantastic condition, considering the past spell of bad weather. Our thanks to Dave Knight and his team.

Results were tight with a superb gross 72 from Aaron Henry (off scratch) leading throughout the comp until our Club Captain Rob Carvill came in late with the same score but with a better back 9

The trophy was presented by our current Lady Captain Ann-Marie Gane, of whom the whole club was delighted to see looking so well.
Men's result
Robert Carvill 82 - 10c = 72
Aaron Henry 72 - 0c = 72
Tom Fulker 82 - 10c = 72

In the Ladies competition, again one of the very early competitors our 2007 Lady Captain, Jan King, posted an excellent score and tried to hang on as the rest of the ladies tried to better her score, something they were unable to do.

Trophy presented by The Club Captain Rob Carvill
Ladies result
Jan King 99 - 24c = 75
Ann MacDonald. 100 - 23c = 77
Katherine Hartwell. 95 - 18c = 77

Well played to all who took part



Trevor Evans Anniversary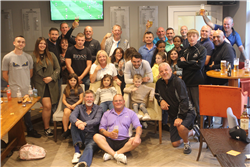 Today saw a lovely afternoon in memory of a DG member on his 10th anniversary of him passing (Trevor thanks for the weather !!) it was a great turn out of old golfing friends from both DG & friends from the reading area

So the winners !!

Nearest the pins
5th Aaron Pluckett
7th Lyn Turner
15th Adrian Thompson
17th Aaron Pluckett

14th Nearest the Pin in two Darren Elborn

Most golf played today winner Jason Evans

The winners were

In1st place Mr dodgy Paul Slater (Paul your card is in to the committee)
In 2d place Carley Walsh

Many thanks to you all for coming and to Paul, Shaun & Lyn for the organisation




TOGS Fun in the Sun
Tuesday 23rd July
Many thanks to the 25 folks who turned out for a bit of TOGS Fun in the Sun today.

Today's format was "All Mixed Up" or "Medalford" as it's sometimes known. The front nine holes were played as stroke play (Medal) and the back nine as stableford. A player's competition score was calculated by subtracting the stableford score from the medal score. Simples !

Well, the sun beat down on a fast running course and it wasn't just the weather that was hot with some cracking scores being returned. A score of 18 would be a nett par return using this format and seven players beat that number.

In third place, with 16 points was Anthony O'Brien; in second place with 15 was Tom Lane, but out in front by a clear margin was Kevin Walker with a fantastic 11 points. Very well played Kevin.

Kim Richardson and Peter Darwin took home a sleeve of balls for winning the ladies and men's nearest the pin whilst Ann Lawson was awarded the "value for money" prize of two tokens for the driving range !

Next TOGS will be on Tuesday 27th August and a reminder that, although TOGS is organised by the Seniors, it's open to all members who'd like to play, so make a note in your diary and come along.


2020 Handicap Changes
2020 sees what is probably the biggest change to handicaps ever when all six of the world's handicap authorities come together to adopt the new World handicap System or WHS. Current literature suggest an implementation date in January 2020 but, at the moment, much later in the year seems more likely.
Presidents Day 2019
What a great day today some stunning golf and great scores well done Jonathan Stoney with a fabulous 44 points and well done to all other prize winners Including the Nearest the pin winners and their prizes Courtesy of Dick Lovett BMW in Hungerford.


Captains Plate Results
2019 Captains Plate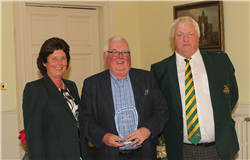 Well Played to everyone who played in the Plate this year it was a fabulous day's golf with some good scores
The results are as follows.

Well don Ron a great 40 points.


Captains Plate Results
1st Ronald MacDonald
2nd Tony Coleman

Mens
1st Rob Carvill
2nd Vince Hanniffy
3rd David Adams

Ladies
1st Lyn Turner
2nd Fay Unsworth
3rd Alison Lillywhite

Nearest the Pin Men Vince Hanniffy
Nearest the Pin Ladies Fay Unsworth

Well done everyone

(Tony Coleman speechless now that's a first !!!)


Prize Giving 2019



2019 Mixed Open at Goring and Streatley.
Congratulations to Sarah & Phil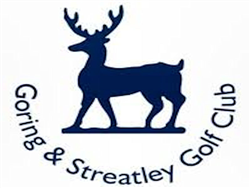 Sarah Jolly and Philip McTiffin who won the 2019 Mixed Open at Goring and Streatley
St Georges Day Competition Results
St Georges Day Competition Results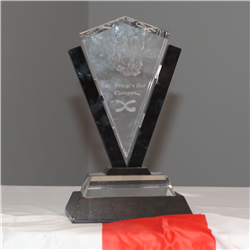 St Georges Day Competition Results

First Place Neil Caunt / Steve Farthing– 44 Points
Second Place Gary Rinaldi / Ross Hunter– 44 Points
Third Place Nick Bowley / Craig Coleman – 43 Points
Nearest the Pins.
5th Hole – Andy Woodley
7th Hole - Sarah Purvis
Best Dressed with "the Socks" Paul Slater

A great day well organised as ever now in its 4th year with great thanks to Kevin Beasley
This year £190 was raised for the Charity's with 76 players taking part.

Also thank you to our club Captain for presenting the prizes


2 Holes in 1
Congratulations to Shey Walder and Justin Shell on both carding a hole in 1 on the 15th in Saturdays Medal. The odds of making a hole in 1 are approximately 12500/1 and to get two on the same hole in the same competition is brilliant.

Congratulations to you both
Results from Todays Captains Drive in
Texas Scramble
1st Jamie Stephens, Keith Birkin, Steve Call, Ray Ross - 53.7
2nd Miguel Frade, Liam Iles, Luke Morrison, Dave Knight - 57.8
3rd Dennis Sunderland, A. King, Damian Carville, A. Holmes - 59.6

Nearest the pin
7th Bottle of Champagne Men Vince Hanniffy
Bottle of Champagne Ladies Anne MacDonald
15th Bottle of Champagne Men Steve Lillywhite
Bottle of Champagne Ladies Maria Tillett

Guess the Captains drives
Club Captain Bottle of Champagne + £50 TC (donated to Captains Charity)
Lady Captain Bottle of Champagne +£25 each Paul Slatter and Sean Sergeant
Seniors Captain Bottle of Champagne + £50 Katherine Hartwell

Captains Day Report
From Anne-Marie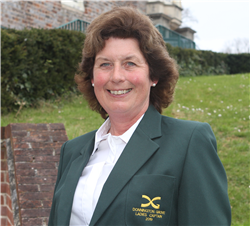 "I was told that I would enjoy the day and I certainly did. After helping with Registration it was soon time for the Drive In. The old wood, with a very shiny handle was produced for me to hit my ball. I was very relieved and delighted to see it launch into the air and down the driving range away from the members who had congregated to watch and who had taken bets on the distances hit by the Captains. The following Texas Scramble was a fun filled round of golf with the President, Club, Ladies and Senior's Captains combining their skills to try and come in with a respectable score. We had our moments of brilliance but were not in the prizes.
My thanks to all the people who came together to make the day run smoothly: TC and Andy Storer for the Master of Ceremonies and the admin, Viv and Mike Lewsey for running the registration, Steve Lillywhite for taking the photos, Dawn and Sue for taking refreshments around the course during play, Molly for the flapjacks, Nigel and his team for the catering, Tom for organising the prizes, Dave and his team of greenkeepers for preparing the course in such good condition and lastly, all the club members who contributed so magnificently to raise £520 for the Rosemary Appeal."



BB&O AGM Trophy
Well done Andy & Rob !!!

AGM Trophy

Thursday 21st March 2019, Yellow & Red Tees, The Oxfordshire

Results Points

1st Andrew Storer(12) Donnington Grove Country Club 37
2nd Peter Condon(16) Castle Royle Golf & Country Club 37
3rd Simon Brown(6) Richings Park Golf & Country Club Ltd 35
4th Clive Bailey(10) Burnham Beeches Golf Club 35
5th David Cowap(4) East Berkshire Golf Club 35
6th Mark Page(20) Forest Artisans Golf Club 35
7th Richard Squires(9) Chipping Norton Golf Club 35
8th Rob Carvill(9) Donnington Grove Country Club 35
9th Ashley Rump(10) 34
10th Mike Deller-Merricks(12) Calcot Park Golf Club

Results from the team day 10 March 2019
Results from Team Day
A great turn out today with 40 players playing in a little breeze!
Some great scores from the pairs Bogey comp for which you needed to beat the course to be in the prizes.
With some great scores the winners are as follows:
1st Craig Coleman & Luke Morrison 4 Up
2nd John Headland & Davide Aagaard 2 Up
3rd Rob Carvill & Simon Walker 2 Up
4th Phil McTiffin & Rob Panting 2 Up
All on Count Back
Then 4 teams on level
Nearest the pin in to a gale-force wind on the 7th was Rob Panting
Many thanks to Tom as ever for helping to organise this event as well as Andy Storer for overseeing the scores. Tony Coleman for presenting the prizes donated by Sandtrend, Sandy & Myself.
But a very special round of applause to Kim for making not one cake but 3 for the raffle and raising £120 for the Captains charity.


Members Memorial 2019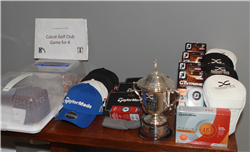 This weekend saw the Members Memorial take place with almost a full field. Scoring was good and the top three places were won with some incredible scores.

The Winners were as follows

1st : Nathan Redmond/ Nick Monger/ Jack Caunt/ Stephen Bartholomew on 98 Points
2nd: Andy Storer/ Sean Sargeant/ Steve Lillywhite/ Alison Lillywhite on 96 Points
3rd: Luke Batley/ Kevin Beasley/ Ross Hunter/ Gary Rinaldi on 90 points

Kim also managed to raise over £170 for the Captains Charity with her cake raffle. I think it was the Maltesers and Curly Wurly cake that did it :)

Congratulations to all who took part and thank you.