Charity Day 2021
We had a fantastic day for our charity event, the sun shone
and pockets were full of money for our charity, Newbury Cancer Care.
Thank you to all the helpers
Mike & Viv for doing registration
Sue Foote & Diana Ash for running the raffle
Maureen & Catherine for running the cake stall
Dawn & Sue for keeping us hydrated with the drinks
buggy
Tom & Max for being great sports on Beat the Pro
To Bob Batchelor for ball spotting
To the Green keepers for a course that looks amazing
To the hotel staff for the food and drinks
Thanks to Sandy Byfield Andy Meredith & Jazz Kang for
collecting and checking the scorecards
To Dave Ormrod from Newbury Cancer Care for joining us for
the presentations and auction and sharing some info on the charity.
To Rob Hinson for taking photos
To Sarah Jolly for co-ordinating the auction payments
To Andy Storer for being a fantastic auctioneer.
And finally, we would like to say thank you to all of you
that played, sponsored holes, donated spot prizes & bought auction lots.
Your support & generosity of this charity event has left us speechless.
We will confirm how much we have raised once it has been
calculated but initial indications are for an amazing amount raised to support
those living with Cancer & their Families.
We hope that you enjoyed your

day.
Competition winners were

1st Andy Storer, Steve Lillywhite, Ali Lillywhite & Sandy Byfield (156 Points)
2nd Malcolm Clarke, Kev Bowley, David Counsell & John Dear (154)
3rd Dave Swann, Alex Mauree, Steve McGuckin & Theo Strong (148)
4th Colin MacDougall, Sandy MacDougall, Craig Coleman & Matt Briggs (148)
Charity Day raised as below
Yellow
Ball
£300
Raffle
£600
Beat the Pro
£530
Drinks Buggy
£215.97
Cake Stall
£277
Donations on the day
£170
Auction
£5385
Hole Sponsors
£1750
Entry Fee
£320
Total for Newbury Cancer Care £9547.97
Thank you very much for supporting the day

Hole Men / Joint Winner Ladies Winner Prizes
1 NTP in 2 Men Ewen Thompson Champagne NTP in 3 Julie Myall Champagne
2 Longest Drive Ross Hunter Bottle of Brandy
3 NTP in 2 joint Kevin Walker Champagne
4 Longest Drive Nick Hills
5 NTP Katherine Hartwell Pomerey Champagne
6 Shortest Drive Shaun Aldridge Bottle Wine Shortest Drive Ann Maisey Bottle Wine
7 NTP joint Ann Maisey Test Drive BMW
8 Longest Drive Sean Sargeant Box of Pro V1
9 NTP in 2 Sandy Byfield Bottle White Port NTP in 2 Chris Leeson Bottle White Port
10 NTP in 3 Nick Hills 2 Bottle Wine
11 NTP in 2 Steve Lillywhite Bottle JD NTP in 3 Fay Unsworth 2 Bottles Wine
12 NTP in 3 Chris Leeson St Andrews Towel & Cap
13 NTP in 3 Nick Hills Bottle of Wine NTP in 4 Julie Myall Bottle of Wine
14 NTP in 2 Dave Counsell Bottle of Champagne NTP in 2 Toni Prince Bottle of Champagne
15 NTP joint David Collins WBB Voucher £20
16 NTP in 2 joint John Bishop Box of Pro V1
17 Nearest the Pin Dave Swann Grouse Whisky
18 Longest Drive Mike Garner Champagne Longest Drive Chris Leeson Champagne


DG Charity for 2020-2021 is "Newbury Cancer Care"
A local charity for local people in West Berkshire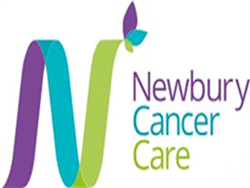 We are an independent charity, founded in 1984 to help local people who have been diagnosed with cancer or other life-threatening illnesses. We offer practical help and information to patients and their families living in West Berkshire, and are the parent charity for the Rainbow Rooms and the Rosemary Centre at the West Berkshire Community Hospital.

We work closely with Clinical Nurse Specialists, medical professionals and the Day Hospice to help improve the support offered from the point of diagnosis, for as long as we are needed.


Newbury Cancer Care
The Rosemary Centre, West Berkshire Community Hospital
Benham Hill, RG18 3AS
Charitable Incorporated Organisation
Registered Charity No. 1157796
• Email: office@newburycancercare.org.uk
• Tel: 01635 31542
Charity total £5088 raised for the Rosemary Appeal (2019)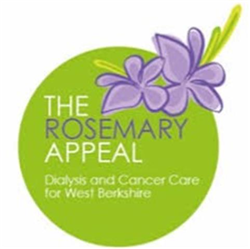 Beat the Pro £380 well done Max Nichols for beating most of us on the 17th
Cakes £140
Bottle raffle £416
Coffee buggy £30
Hole sponsorships £1,000
Auction £2901
Entry fees excess over food & prizes £221

Total £5088

Captains Charity Results from today (2019)
1st Place 87 points
Kevin Walker, Andy Woodley, Craig Buchanan, Bradley Bolwell

2nd Place 86 points
Andy King, Dennis Sutherland,Damian Carville,Ian Martinez

3rd Place 85 points
Aaron Henry, Tony Coleman, Nick Hills, Tom Fulker

4th Place 82 points
Paul Bailes, Michael Garner, Nigel Priest, Neil Coleman

Hole winning prize winners today were
Nigel Priest, Sarah Jolly, Aaron Henry, Neil Cook, Fay Unsworth, Ray Ford, Ian Martinez, Ben Canning, Mike Garner, Julie Myall, Tom Fulker , Tom Wilkie

Well played to you all with some people winning more than one hole. In total there were 21 hole prizes today if you were not there to collect yours it is behind the bar for you,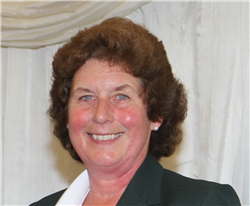 Despite the miserable conditions on Saturday, the Donnington Grove members turned out in force to play in a shot gun start competition. As ever, the members proved they have warm hearts by generously generating £5088 for our local charity "The Rosemary Appeal". My thanks to all the Hole sponsors, the Ladies who baked the delicious cakes, the contributors to the Bottle Raffle and to all those who donated prizes for the auction. Also Max Nichols for "beat the pro" Lastly, a big thank you to the members who joined in all the activities with such enthusiasm and proved, yet again, what a supportive and super club we are members of.

Anne-Marie