DG Club President
Andy Storer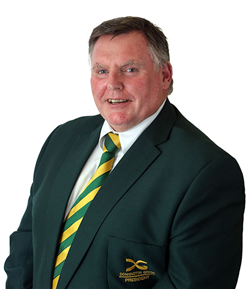 I am at that age where, my mind still thinks I am 29, my humour suggests I am 12, while my body mostly keeps asking if I am sure I am not dead yet. In days past when I had a waist, you could find me running around a pitch chasing an odd shaped ball, please talk slowly to me I was a prop forward, we weren't known for our intelligence back then. I was told "Sport is good for you when you're young" in the past few years I have discovered it's not very good for you in later years, two new hips and some scaffolding in my back goes to prove that.

I became a member of our great club 13 years ago, with believe it or not a playing handicap of 3 and a waist. This great golf course has taken its toll and I now knock it round off 12, now and again I play a few holes like I used to but not very often. I join the club committee as members rep a few years later. It was an eye-opening experience realising what goes on behind the scenes. I was asked to be vice-captain in 2013 which I accepted and went on to be Club Captain in 2014. I was asked to take on the role of Handicap and Competitions secretary in 2017, which I did for two years, and now, here I am as your club President.

You can find me in many places at Donnington Grove, trees, bushes, bunkers, pro-shop, but most of all you will always find me post round in the bar, after a bad round give me chance to get the first Guinness down, and then it's safe to come and have a chat about anything you want. I will probably forget your name, too many whacks on the head in the front row, but I will always listen.

Playing golf is what it's all about, feel free to, join me for a game, give me a call, drop me a text or e-mail if I can I will be there, if there is a space in the group in competitions put your name in. The golf may not be of the highest standard, but we will have a laugh, and that's what we are here for after all.

Have a fantastic golfing year, but most of all "Have some Fun"

Andy

DG Club Captain
Steve Lillywhite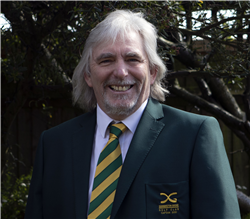 A little about myself I am apparently 58 years old now but don't know who is counting they are obviously dislectic !!
Anyway, I first hit a golf ball when I was about 30. Something I always wanted to do I guess by watching Faldo & Norman in the 1996 battle. I always wanted to play but opportunities were not so available as they are these days. I joined my first golf club, Poult Wood in Kent a cracking little golf course which was then a municipal. I put my 3 cards in for a handicap & when I phoned up was informed it would be 14 ! I believe I was a little quiet & the guy just said it will focus your mind!
Well it did over the years I have been a member at DG for I think 20 years dislectic again. With a short break back in Kent playing at West Malling & playing plenty of golf getting down to single figures. I enjoyed playing in the Kent Leagues before returning to Newbury and re-joining DG.
I have played lots of Hillman & Concorde League matches over the years and was lucky enough to be in the squad that won the Hillman Trophy in 2004
One of my fondest memories is seeing the Ryder Cup at the Belfry in 2002 what a great event watching Monty lead by some example.
The lowest Handicap I have been is 6 now playing from 10.
Best round must have been in a Concorde finals day somehow at Studley Wood in October off 8 scrambling 46 points !! I will tell you the story hole by hole one day.
I love team games and try to promote all the DG teams & for the last couple of years I have been captain of the Concorde team, they are all a great advert for DG and great fun.
One of the Best golfing moments is getting my Wife Alison to play the only problem now is she plays more than me and always wins maybe not such a good idea. But its great to get out together and just play for fun.
Enjoy DG its one of the best courses for miles, if you see my name with empty slots for the Tee put your name in.
As for being asked to be DG club captain by Rob well it took about 5 seconds to say yes it's a great opportunity to give something back to a club that has given me so much pleasure over the years, with my wife Alison taking on the roll as Ladies captain.
You will normally see us playing a little later Saturdays & Sundays feel free to join us.

Stay safe and have fun
Steve

DG Ladies Captain
Alison Lillywhite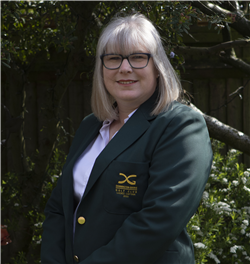 I started playing Golf about six years ago, at the tender age of 42. It happened as a bit of a bet while I was watching my now husband Steve practice on the range.
'Have a go,' he said.
'No.' I replied.
'Bet you can't,' he taunted.
So, in true 'if-you-say-I-can't-then-I-will' mode, I took his Titleist blade and launched a ball down the range. This surprised Steve, but me even more. The next day I bought my first set of clubs from eBay and that was the start of my relationship with this frustrating game.
I was really surprised when Anne-Marie asked me to be her Vice-Captain. I gave it lots of thought before I accepted: I work full time at Newbury College as a Technician in the Technology area, meaning that I rarely get to play midweek golf except in the holidays. I wanted to make sure I could give the role the dedication that it needs.
However, with Steve as Club Captain, I felt that we would be able to give each other the required support, and thus, we became the first Mr & Mrs Captains in the Club's history.
I currently play off a handicap of
35
now 33
, though this year my aim is to try and get below 30; I just need to get over the 'scorecard-in-hand' nerves and I may just achieve it.

For me, Golf is an escape: a way to switch off from what is going on in life. The ball may not always go where I hope, or as far as I would like, but as long as it goes forward, it doesn't really matter! It's about enjoying a walk in the fresh air with golfing friends, and if I have a good game, then so much the better!

A Note from your 2020 Club Captains Steve & Ali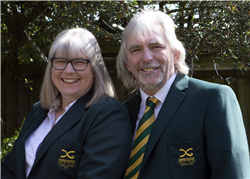 What an honour and a privilege it is for us to have been asked to be Club Captain and Ladies Captain and a first for Donnington Grove to have a Mr & Mrs at the helm. We are very lucky to be able to represent such a wonderful club and we thank Rob & Anne-Marie for asking us.


With Ian carrying on in the role of Senior's Captain, we will be supporting Newbury Cancer Care again as our charity. Last year the charity benefited from the amazing sum of over £9500, courtesy of the generosity of Donnington Grove members. It seems that as members you are very keen to support not only a worthwhile charity, but one that benefits us as a local community.


With all the best laid plans for the start of our year, because of the coronavirus we have had to delay all events until it is safe to once again socialise. We plan to run all the board comps when circumstances allow and also as many of the fun events (such as St Georges Day, VE Day) as we can. We will be running the champagne roll up this year, with a little help from our friends, and hope to get it underway as soon as we can safely do so. We have planned for several social events this year, the first being a Band & BBQ, featuring The Consuls, at the club on Friday 29th May; we are hoping that this will still go ahead but we will update you all in due course.


After a very wet winter when many didn't want to venture out on the course, the weather is now improving and we aren't allowed to play. Dave and his team, however, are still busy working to get the course ready for us all to enjoy and we thank them for all their hard work in these uncertain times. Thanks also go to Tom and the Pro-Shop team for everything they do to support us and the members.


We couldn't let our Drive In day pass without celebrating in some way, and since it has turned out to be a beautiful day, we popped the cork on a bottle of fizz and had a mini drive, chip and putt competition in the back garden. Obviously, we couldn't hit the driver as the neighbours would be less than impressed by broken windows, but we did have a chipping comp into a bucket and dusted off the putting mat too. After some fun today we still plan to hold our official Drive In on one of the Weekend Medal dates once the course has re-opened.


We would like to take this opportunity to say thank you to you all for your support and we hope to see you all on the course as soon as we can.

Stay well, Stay safe, Stay home

Ali & Steve
Club Captains

Donnington Grove Constitution
DG Charity for 2020-2021 is "Newbury Cancer Care"
A local charity for local people in West Berkshire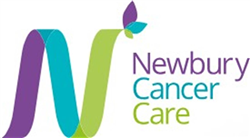 We are an independent charity, founded in 1984 to help local people who have been diagnosed with cancer or other life-threatening illnesses. We offer practical help and information to patients and their families living in West Berkshire, and are the parent charity for the Rainbow Rooms and the Rosemary Centre at the West Berkshire Community Hospital.

We work closely with Clinical Nurse Specialists, medical professionals and the Day Hospice to help improve the support offered from the point of diagnosis, for as long as we are needed.


Newbury Cancer Care
The Rosemary Centre, West Berkshire Community Hospital
Benham Hill, RG18 3AS
Charitable Incorporated Organisation
Registered Charity No. 1157796
• Email: office@newburycancercare.org.uk
• Tel: 01635 31542
Club Treasurer
Gill Lane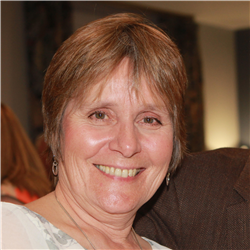 Competition and Handicap secretary
Sandy Byfield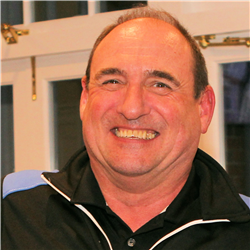 Playing in the DG Committee Saturday Slot
You may have noticed that their is a Committee tee slot booked on Saturdays about 11:30.

You probably thought them cheeky !!!! booking their own slot.

The idea is for any members to come and join one or two of the committee for a game on a Saturday morning, we have started with some of the new members joining us and it is good fun.

So if you would like to play ask in the popshop or E-mail Andy at committee@donnington-grove.com
DG Committee Minutes